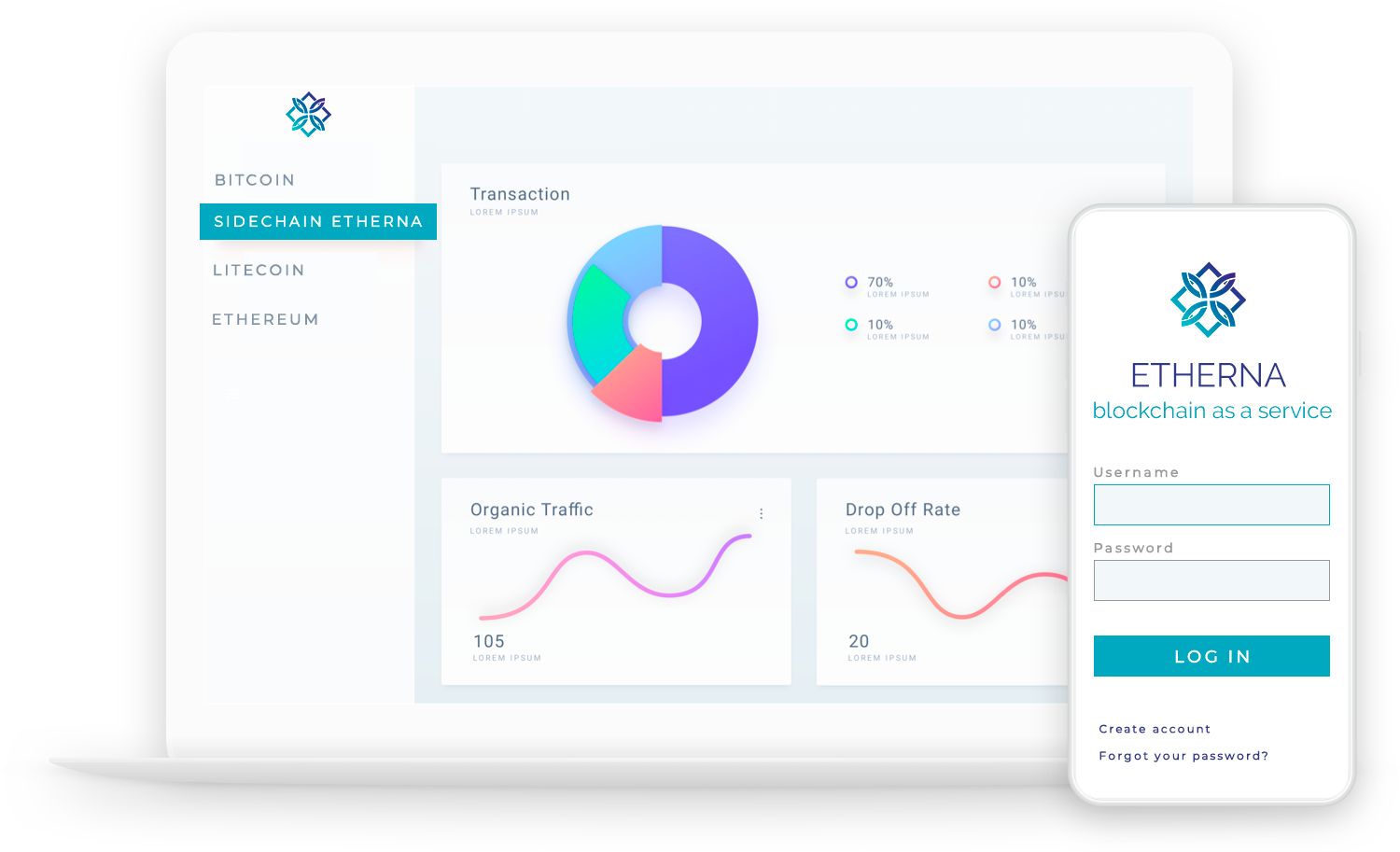 Etherna is a platform that makes it easy to use Blockchain technology for any application or process integration, thanks to a high-level API.
Etherna can help you achieve your business goals by exploiting the Blockchain, without having to grapple with the technological complexities and volatility of cryptocurrencies.
Etherna makes it possible to resolve critical integration issues with applications and overcome the limitations typical of the Blockchain world.
You can purchase blockchain transactions in euros, without incurring any risks or grappling with accounting complexities. Etherna can manage your wallet and monitor cryptocurrencies.
Use of the services involves a specially designed API (Application Programming Interface) that can make any customer (be they system integrators or end users) independent.
WHAT IS THE ETHERNA BLOCKCHAIN?
The Etherna Blockchain is a consortium blockchain infrastructure promoted by the Net Service Group. It has Proof-of-Authority consensus and is based on the official products provided by the Ethereum Foundation.
The Etherna Blockchain combines the typical characteristics of the public Blockchain (decentralisation, transparency, and immutability) with the benefits of private Blockchains, allowing customers to share Blockchain infrastructure with other partners at a 'fair price', while guaranteeing high immutability through:
– the presence of several nodes controlled by different partners
– a patented synchronisation mechanism on public blockchain
– Infrachain as a third party, which acts as a guarantor of the proper functioning of the network
The Etherna blockchain has multiple benefits:

a fair price per transaction;
controlled costs per transaction with respect to cryptocurrency price fluctuations;

low latency when sealing new blocks, with the adoption of consensus policies that are better suited to the application context;
the high throughput of transactions;
increased compliance with GDPR directives by storing data on EU servers and non-public blockchains.
Want to know more?
Get in touch with our expert team for advice, a quote, or to discuss your business needs.