DATA CERTIFICATION ON THE BLOCKCHAIN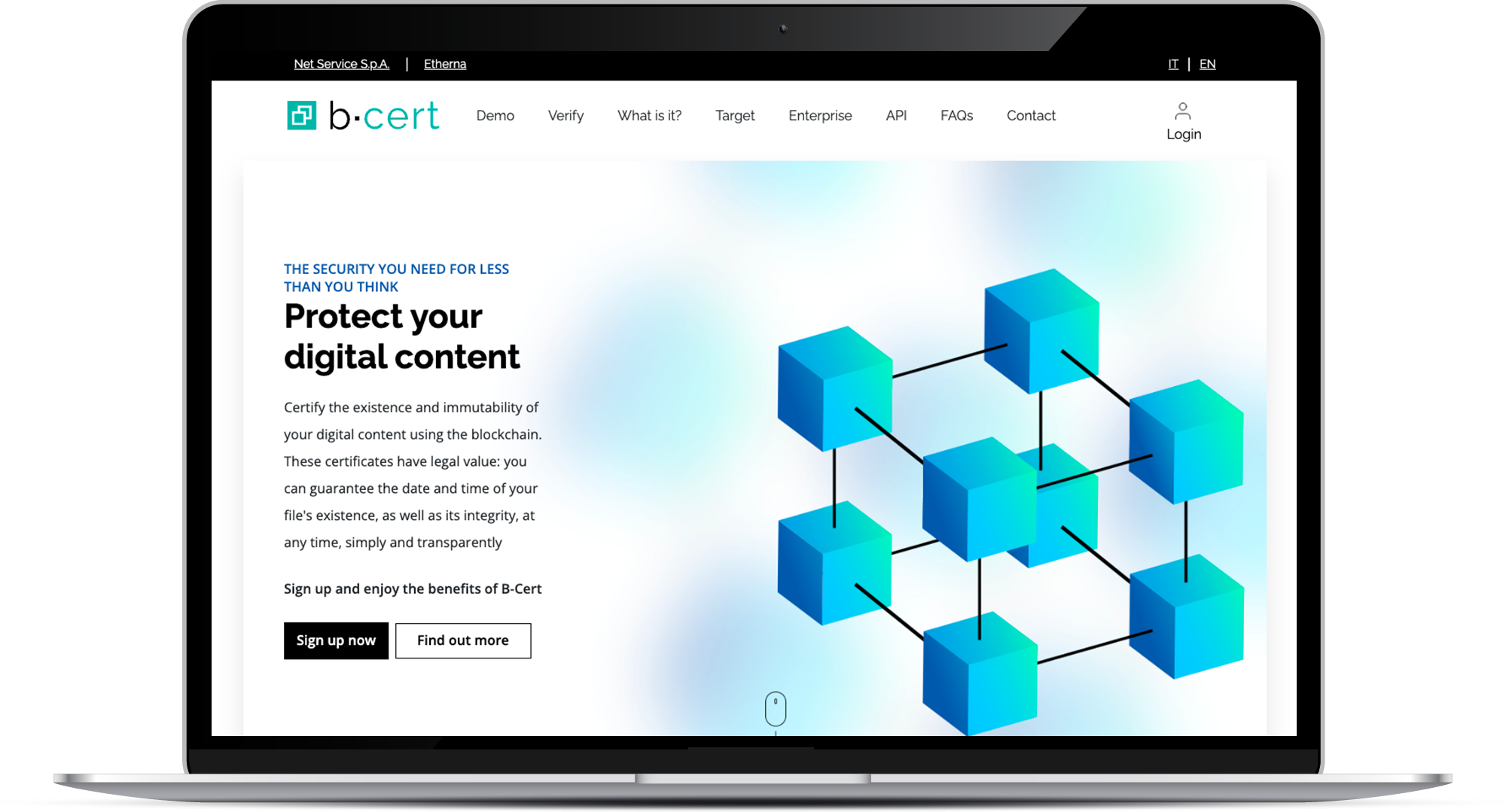 B-Cert generates a unique registration certificate on the Blockchain for digital content.
B-Cert functions as a notarisation system to guarantee the existence and unchangeability of specific digital content on the date it was recorded, so that its integrity can be proven at any time in a transparent manner.
Content is protected thanks to B-Cert. The system creates a 'unique fingerprint' of the source file or message to be certified on the Blockchain, preventing access to the content of information, which is unreadable.
Organisations can thus prove the existence and ownership of information at any time by obtaining validation through B-Cert or directly querying the Blockchain without having to use an IT system.
Certify all kinds of files on the Blockchain
Check if your file is certified on Blockchain
Manage your certifications via the control dashboard
Integrate B-Cert into your system via its API
Customised Certification Systems on a private blockchain
Specialised certification user
Option to read files in private storage
Mass certification system
Option to save files on a private platform
Want to know more?
Get in touch with our expert team for advice, a quote, or to discuss your business needs.